---
房源视频 1

00:00
Student Accommodation

From £333/ Week


Select Room Type (1)
房价和房态随时更新,以公寓最终确认为准。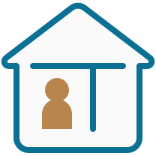 Studio
Studios include the kitchen, living and bedroom in one open-plan space and include a private bathroom like an ensuite room
Hide
Click to filter by Room Type
Private Bathroom (14)
Independent kitchen (14)
Studio

3
Private Bathroom
Private Kitchen
15.5m²
16.9m²
2lease type: 51 Week/44 Week
固定Lease: 51 Week
Move in: 2021-09-11 (start_date_free)
Studio

3
Silver Classic Studio
Fine decorationStudio
Private Bathroom
Private Kitchen
15.6m²
17m²
2lease type: 51 Week/44 Week
固定Lease: 51 Week
Move in: 2021-09-11 (start_date_free)
Studio

3
Gold Classic Studio
Fine decorationStudio
Private Bathroom
Private Kitchen
15.6m²
17m²
2lease type: 51 Week/44 Week
固定Lease: 51 Week
Move in: 2021-09-11 (start_date_free)
View allStudio (11)
Map & Transport

New Kent Rd Elephant & Castle, London, England SE1 6SH
Head to the 20th floor of Portchester House, and enter the Skylounge – student communal space like no other. Enjoy uninterrupted 360 degree views of the London skyline, every room a unique view. The entire floor consists of dedicated shared space, available exclusively to Portchester House students and their guests. Elephant & Castle station is on the Northern and Bakerloo Lines, just a 3 minute walk from Portchester House. The neighbourhood is served by 29 bus routes, including night buses. So whether you're getting up early to get to labs and lectures, or coming back late after a great night out, you're never far from home.

伦敦艺术大学伦敦时装学院 Curtain Road校区
3.6km
London College of Fashion Curtain Road
London College Communication
University of Westminster
Times are calculated as the crow flies, actual times may take longer

Cinema room

Games Room

Communal spaces
Fees
Bills

Water

Electricity

Wifi
*Reference only, read your contract carefully to see what is included
If you find a cheaper rate, book with Uhomes and we promise to match it
Terms & Conditions
Was there anything you wanted to know, but couldn't find?
Property ID: S00577672
Tap to copy ID and search for this property later


Live Chat
View rooms